West Dunbartonshire Council's Employability Skills Programme uses a personalised approach to offer all pupils a placement which will support their transition into work, training or further / higher education.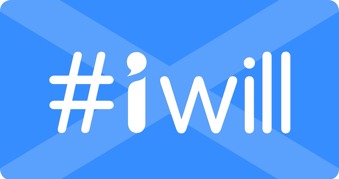 Our Employability Skills Programme supports many of recommendations within 'Developing Scotland's Young Workforce' (DYW).  It aims to give senior pupils the opportunity to:
experience the workplace
engage with employers in their final year of school, which is often in S6
Our programme is sector leading and the flexible nature of the programme is very successful.  This was recognised at 2015's COSLA Excellence Awards where the team won silver.
What we do
Pupils meet with school based Senior Phase Officers who discuss meaningful employability opportunities.  These opportunities aim to enhance and develop key skills and knowledge, to help pupils make decisions about their next steps towards higher / further education, training or employment.
The programme
Employability experiences can take place in a variety of ways:
over one full week
one day per week for up to six weeks
as a taster day
as a careers visit
The type and duration of placement depends on the needs of the young person and the working environment they wish to learn more about.  For example, local construction businesses working with pupils studying National 5 Construction Skills.
The Employability Skills Programme also supports:
pupil mentoring
enhanced support to empower young people to access opportunities
a public speaking competition for S3 pupils
careers talks to support classroom activities or at assemblies 
school careers fairs, both in primary and secondary schools
DYW West Region with developing Scotland's young workforce initiatives
builds links to support the curriculum
supports the delivery of Enterprise in schools
focussed and targeted partnership working around growth sector industries
through organised workshops and events we are challenging stereotypes in the world of work, e.g. girls working in construction or boys working in care sector
Employers
We have formed excellent working partnerships with local and multinational employers, including Procurator Fiscal, Aggreko, Morgan Sindall, NHS and The Golden Jubilee. Our own council is a key partner in the delivery of our programme, with strong partnerships in place with nurseries, schools, Greenspace, construction and ICT.
The team will continue to develop links that will support better qualified, work ready and motivated young people with skills relevant to modern employment opportunities, both as employees and entrepreneurs of the future.
If you are an Employer and would like to get involved to support our programme, please contact the Employability Skills Team.
Contact the team
To find out more about the Employability Skills Programme you can contact the Education Support Officer who oversees the programme, Susie Byrne on 07508 520894 or 01389 776954.
Schools will contact parents directly about opportunities for their young people to enhance their skills for work, as they become available.
If you are looking for more information in relation to a specific school, please contact:
Laura Fairfield and Holly Burrows for St Peter the Apostle High School
Joanne Heaney and Holly Burrows for Clydebank High School
Elaine McMurray for Our Lady and St Patrick's High School
Elaine Roberts for Vale of Leven Academy
Jan Connie for Dumbarton Academy, Kilpatrick School and The Choices Programme