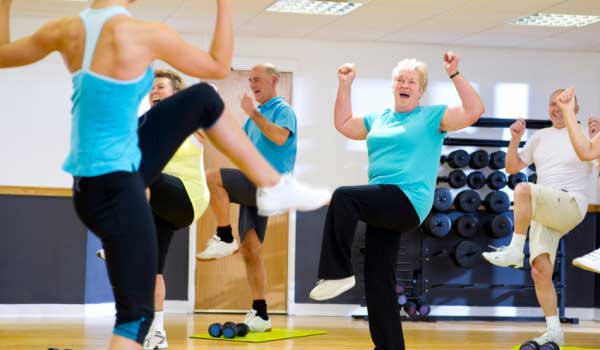 Discounted Access
All Inclusive Membership
If you're over 60 and looking to keep fit and healthy why not take advantage of our new Lifestyle all inclusive membership with West Dunbartonshire Leisure? 

That's right, for just £20 per month via direct debit or £200 annual paid in full you get unlimited access to: 
3 fantastic swimming pools,
3 newly refurbished gyms boasting the latest cardio vascular and resistance equipment
Spin studios
Sauna / steam rooms
Over 135 group fitness classes from aqua aerobics to Kettlercise 
The membership is available to everyone over the age of 60.  
New Swim and Health Suite Membership 
We also offer a swim and health suite only membership which costs £43 for 6 months or only £71.50 for 12 months. This membership is only available to residents of West Dunbartonshire. 
Access to Leisure Scheme 
Access to Leisure is the discounted access scheme operated by West Dunbartonshire Leisure's three main leisure facilities. By joining the scheme, you will be entitled to discounted prices against a range of the activities on offer whenever you visit the Meadow Centre (Dumbarton), the Clydebank Leisure Centre or the Vale of Leven Swimming Pool (Alexandria).

Senior Citizen Access to Leisure members can obtain discounted swimming during all public swimming sessions at the Meadow Centre, the Clydebank Leisure Centre and the Vale of Leven Swimming Pool and if you are a resident of West Dunbartonshire there is a one off payment of £3.00 charge for the card.

Further details are available on our Access to Leisure Scheme page.
Range of Activities
We offer a wide range of activities at our three leisure centres including swimming, fitness classes, badminton and workouts in our gyms.
Why Exercise?
Exercise has a number of benefits, some of which include; 
Improving your fitness
Exercise tones your entire body whilst improving cardiovascular conditioning, muscle strength, endurance, posture, and flexibility all at the same time. A workout routine that includes swimming can help reduce high blood pressure, which lowers your risk for heart disease and stroke. 
Reduced risk of injuries from swimming activities
There is a low risk of any swimming injuries because there's no stress on your bones, joints or connective tissues due to buoyancy. If you're looking for a safe daily workout routine, swimming is ideal because you can rigorously work out with a reduced chance of swimming injuries.  
Help to lose weight
If you're looking to lose weight, exercise is just the ticket. On average, a swimmer can burn as many calories in an hour as a runner who runs six miles in one hour. 
Meet new people
Whether it's taking part in a swimming session or activity in the gym or sports hall it is a great place to meet new people or take your friends along to do something fun! 
Stress reduction
Swimming is extremely relaxing because it allows more oxygen to flow to your muscles and forces you to regulate your breathing. It's also a great way to relieve stress.

Our fully qualified staff will welcome you to the centre and where appropriate create a workout programme just for you, call into one of our centres today and start your journey to a healthier lifestyle!