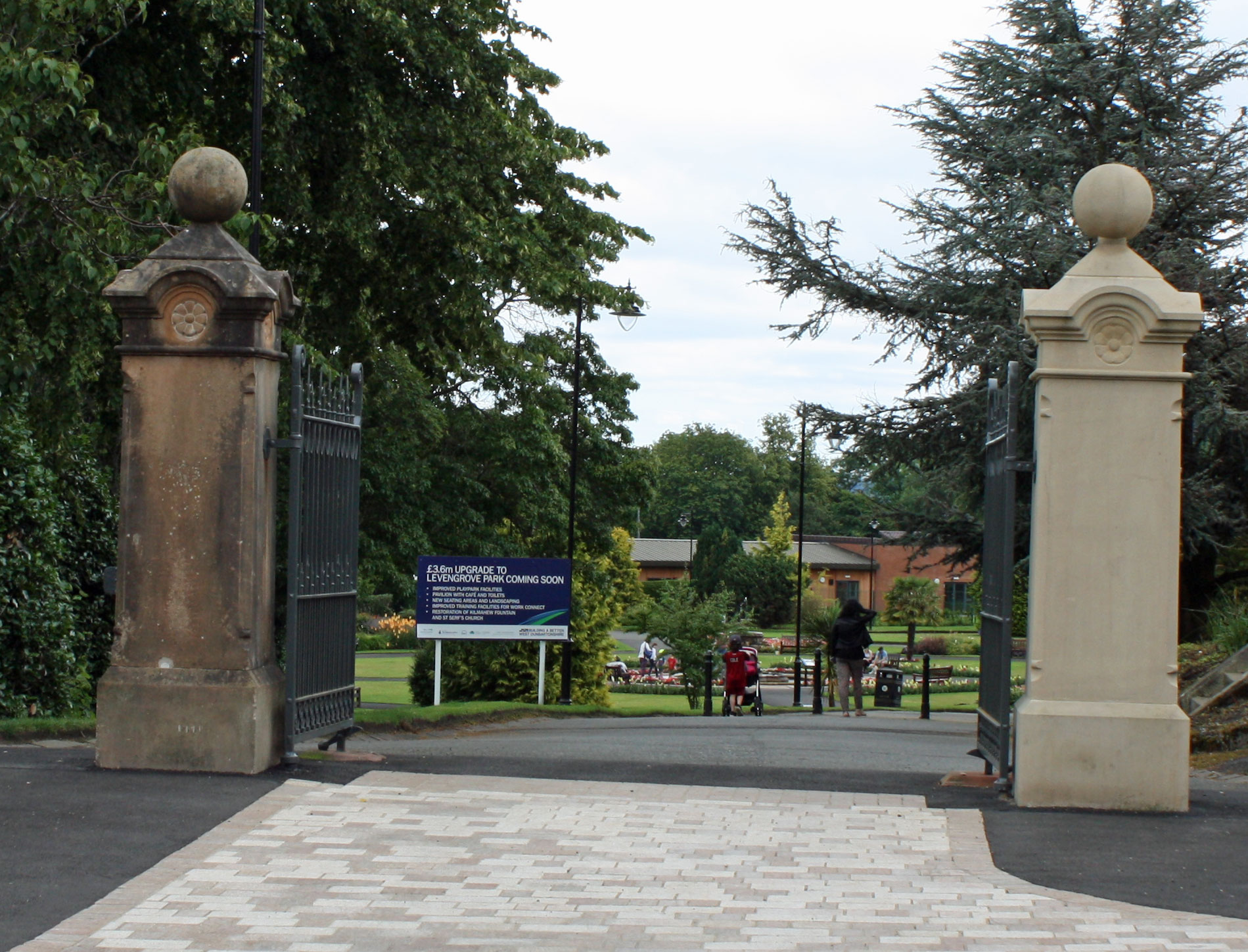 Historically, the lodge entrance formed the formal access to Levengrove Park.  This entry to the park provides a grand sense of arrival, as visitors are afforded sweeping views down to the Kilmahew Fountain and towards Dumbarton Castle and the River Leven beyond.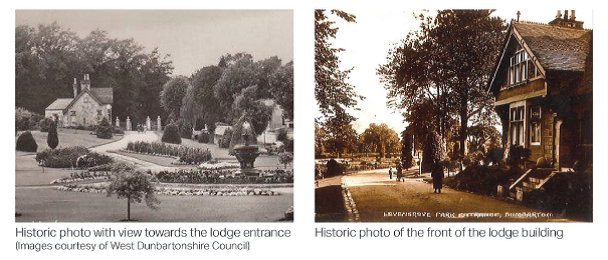 History
The lodge was designed by John MacLeod, a local Architect from Dumbarton.  It was constructed by William Barlas in 1884 - 1885, prior to the grand opening of the park in 1885.  The lodge is constructed in the Old English style, with half timbered gables, and includes a veranda to the front supported by three ornamental columns.  A commemorative plaque, marking the opening of the park, is fixed to the corner of the lodge, it reads " Levengrove Park - Gifted to the inhabitants of Dumbarton by John McMillan and Peter Denny 1885."
The lodge was originally used as a house for the Park Keeper, but today the lodge and surrounding garden is a private residence.
The lodge entrance was originally formed of four square sandstone pillars with shaped caps and ball finials, intricate cast iron gates hung between the pillars, providing separate pedestrian and carriage entrances.  The original gates were provided by A & J Main of Glasgow and were made using a combination of blacksmith techniques and castings.
The lodge building and gate pillars were designated as Category B Listed assets in 1984.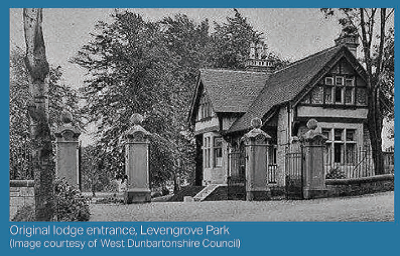 Restoration Process
Prior to the restoration, one of the four gate pillars was missing and another was twisted out of position.  Although one pedestrian gate remained, the main vehicular gates and second pedestrian gate were missing.  The restoration work has included;
replacement of the missing sandstone pillar, which will weather over time to match the existing pillars;
refurbishment and realignment of the three existing pillars;
removal of then existing gate, which was then used to form a pattern for the creation of the new pedestrian and vehicular gates;
refurbishment of the existing pedestrian gate, pintles and hinges and repainting;
reinstatement of the missing ground catches in the cast iron; and
introduction of high quality granite paving to enhance the sense of arrival.