Town twinning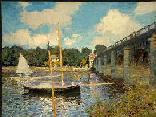 West Dunbartonshire Council has a twinning arrangement with the French town of Argenteuil.  The twinning arrangement allows for pupil exchanges between the high schools in each area and also enables community organisations such as pipe bands and dancing groups to be invited to participate in local events.
Learn more about our French twin town: http://www.argenteuil.fr/ 
West Dunbartonshire has also signed a friendship agreement with the French village of Beauvoisin which is located in the Languedoc Roussillon Region of France. There is a small Scottish community in Beauvoisin who hold an annual event in the village to celebrate its Scottish connection.
For further information contact:
George Hawthorn,
Section Head,
Democratic Services
(01389) 737204
george.hawthorn@west-dunbarton.gov.uk